About eBiquity.ORG
Welcome to eBiquity.ORG, Pervasive Computing News and Developments.
eBiquity.ORG is a slashdot-like portal for news, discussion and community building for ubiquitous and pervasive computing. Our intended scope covers devices, communication technology and protocols, infrastructure, middleware, software architectures, mobility, applications, m-commerce and theory.
eBiquity.ORG is a part of the UMBC Pervasive Computing SIG .
If you have suggestions or comments for eBiquity.ORG, please send email to
Older Stuff
Monday, May 14
Saturday, May 12
Thursday, May 10
Wednesday, May 09
Tuesday, May 08
Sunday, May 06
Reviews
If you are interested in reading about the latest technologies in mobile computing, wireless network and pervasive computing, you might want to check out " Anytime Anywhere Computing, Concepts and Technology" by Helal et. al. Dipanjan Chakraborty has posted his review of this book.
---
Reviews is eBiquity.ORG's section for product or book reviews.

If you wish to create a Review for a product or book, just submit an article and prefix it's title with Review:.

Then you can just send an email to add your product or book review to this section.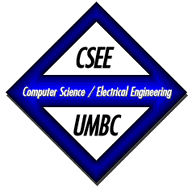 Page Not Found
Oops! We coudn't find the page you're looking for.
Please try again later.
Error Code: 404